CLIENT SERVICES AGENT - ADMIN & ACCOUNTS
Job Summary:
Pleasant, customer service focused professional needed with qualifications in Accounting and Office Administration with at least 2 years experience. Knowledge of Peachtree or QuickBooks is an asset. The Client Services Agent will provide full reception, accounting, secretarial, administrative and customer support to all the products and services provided by the manager, as may be required for the effective and efficient operation of, and reporting on the service.
| | | | |
| --- | --- | --- | --- |
| REF. #: | LRFS9O | CLOSING: | 31-DEC-2020 |
MARKETING & SALES OFFICER
Sales Team Leader Responsibilities
A confident, respectable and organized individual is needed to lead a small software/services sales team with the required qualifications and two years experience in similar post. To manage the day to day operation of an internal sales office, to include motivating a sales team in implementing a sales strategy, achieving targets and developing new business.
| | | | |
| --- | --- | --- | --- |
| REF. #: | WJQDS9 | CLOSING: | 31-DEC-2020 |
TECHNICAL SERVICES AGENT/PROGRAMMER - I.T.
Job Summary:
A reliable, talented and fast learning individual is needed to offer technical customer support which includes hardware and software installations, systems user support and related tasks. A good working knowledge of programming, website development and graphic design will be an asset. You will be one of the first people our customers contact for help with the use of our products, directly addressing customer requests and/or routing them to appropriate company personnel.
| | | | |
| --- | --- | --- | --- |
| REF. #: | GZ0AGF | CLOSING: | 31-DEC-2020 |
NEED HELP WITH YOUR JOB SEARCH?
Work smarter not harder!
Your application may be the first step in your job search. It is important that you give yourself the best opportunity to succeed. Research useful job application tips that offer advice about writing your resume and cover letter. Look at popular résumé templates, and practice helpful interview questions.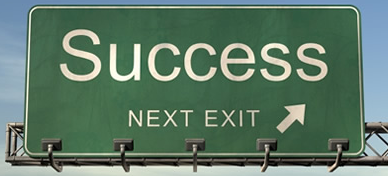 RECENT POSTS
Sorry there are no recent posts. Please check back soon.